HI-RES 360° Plastic Goniometers
$10.75 - $27.95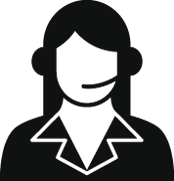 Get Expert Advice
For healthcare professionals only
Contact us >

Description
These plastic background Goniometers measure the range of motion (ROM) of a joint and assures high contrast for added readability and resolution. Goniometers are used to evaluate and gauge recovery after surgery or physical therapy. Readings are easy to read with a white line behind the measurements graditions.  The 360° head has three scales calibrated to be used with the ISOM (International Standards of Measurement, STFR) system. The 360° angle scale reads 1° increments. Can be used at home or in a clinic setting. 
6" Goniometer Dimensions: 6.5" x 0.1" x 2.5"
8" Goniometer Dimensions: 8.5" x 0.1" x 3.5"
12" Goniometer Dimensions: 12.5" x 0.2" x 5"