SKU: OC-37020
Special pricing for healthcare professionals — sign in to view.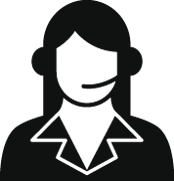 Get Expert Advice
For healthcare professionals only
Contact us >

Description
The S972 Functional Trainer offers options for total body training, allowing users to quickly and easily switch between upper, lower and core exercises. The 1:4 pulley ratio offers lower starting weight of approximately 5 lbs and lighter weight increments. 330 lb standard weight stack. Longer cable travel distance of 131.5" one hand and 96" both hands for more training options. 41 cable position adjustments. Front and back covers with 27 illustrated exercises for quick reference.
OC-37020 - 60.2" x 37.2" x 89.2"
What's Included
- Two (2) Multi-D Ring Handles
- One (1) Straight Bar
- One (1) Curved Bar
- One (1) Sports Handle
- One (1) Triceps Rope
- One (1) Ankle Strap