SKU: OC-36211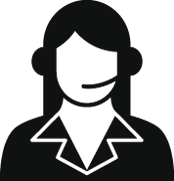 Get Expert Advice
For healthcare professionals only
Contact us >

Description
Deliver efficient, effective treatment programs for your patients with the versatility, durability and safety of this functional trainer. This machine can be set for general strengthening programs, musculoskeletal, and sport specific rehabilitation to meet the needs of a wide range of patients.
Versatility: The standard dual 210 lb. weight stacks adjust in 10lb. increments, using magnetic weight pins and machined aluminum knobs to move through 31 laser edged settings. The pulleys have a 2:1 cable ratio, ensuring smooth action and increased range of motion, trigger –style pull- pins to easily adjust height, and a 1800 rotation for more exercise options. The wide base accommodates rehab equipment, workout benches, or stability balls to meet the range of patient needs and capacity. Programs can be further individualized using the included attachments, pull-up bars and climbing grips.
Durability: The frame is made of heavy duty powder-coated steel for long term durability, and the solid steel guide rods have a hardened chrome finish, giving them a premium commercial feel. Each cast steel weight plate has a nylon sheath to decrease friction and noise and help protect it from the stress of harsh impact.
Safety: Full-length steel shrouds over the front and back and heavy gauge steel pulley housing covers reduce the risk of injury and helps prolong the life of the machine. In addition, instruction stickers positioned on the shrouds provide illustrate proper usage for easy reference.
Warranty: 10 years frame, 5 years parts, 1 years cables, 6 months attachments and grips
Product Dimensions: 80" x 40" x 84"
Documents