Spine Products
SKU: OC-3068
Special pricing for healthcare professionals — sign in to view.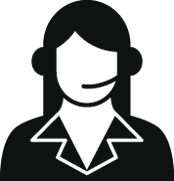 Get Expert Advice
For healthcare professionals only
Contact us >
Description
Please Note: This product is a Special Order item. Please allow 4-6 weeks to recieve this item.
The CROM is lightweight and takes only minutes to make objective and repeatable measurements. Combines fluid-damped inclinometers and magnets in an easy-to-use instrument to provide accurate, objective measurements of suboccipital flexion and extension, cervical flexion and extension, lateral flexion and rotation, and forward head motion. The CROM eliminates the positioning, zeroing and tracking errors associated with stand-alone Inclinometers. If the device is positioned to the nose and ears, it eliminates substantial error (10% or more) common in stand alone inclinometer placement. The CROM, secured to the head, eliminates tracking errors. 
Measures
- Suboccipital flexion and extension
- Cervical flexion and extension
- Lateral flexion and rotation
- Forward head motion
The CROM Features
- Comfortable frame adjusts exactly to patient's head and is secured with Velcro™ straps
- Positions easily and securely like sunglasses
- Examiner's hands remain free to guide patient's movements
- The CROM Utilizes inclinometers
- Inclinometers are required by the AMA Guide To The Evaluation Of Permanent Impairment Fourth Edition
- Separate Inclinometers are used for sagittal and lateral planes to eliminate relocation during measurements
- Inclinometers are preset to frame eliminating zeroing time and errors
- A compass allows rotation measurements to be made in preferred upright positions measurements
- By using nose bridge and seventh cervical vertebra as landmarks, forward head measurements are repeatable
- A magnetic references makes fast, accurate readings possible with reference to the shoulder