SKU: OC-4310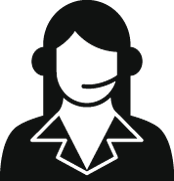 Get Expert Advice
For healthcare professionals only
Contact us >

Description
*Please Note: If you reside in Newfoundland, please contact sales@orthocanada.com for a freight quote*
The ColPaC Freezer comes with 12 standard ColPacs that can be recycled every 2 hours. It has 5 spacious cubic feet of capacity with 4 convenient quick freeze shelves with trays and cup holders. It also facilitates the use of cold therapy.
Specifications
Dimensions: 21 ¬ľ'ÄĚx 26'ÄĚ x 33¬Ĺ'ÄĚ (53 cm x 66 cm x 86 cm)
12 Standard ColPacs Size: 11'ÄĚ x 14'ÄĚ (28 cm x 36 cm)
Shipping Weight: 150 lbs (68 kg)
Warranty: 1 year
Shipping Information
- Please note that the cost of shipping is for a quantity of 1 and includes a curbside delivery with call ahead service for major city centers. If you require more than single quantity or if your location is not in a major city center, additional shipping fees may apply, and you will be contacted by a sales representative.
- The cost of shipping by province includes a curbside delivery and call ahead service only. Inside delivery, uncrating and removal of packing material are not included. If these additional services are required, please contact sales@orthocanada.com.
- While on site, if the carrier offers to bring the product inside your facility, please note that you will be charged an additional fee of $50 for this service.