Chatillon™ DMG-500 + Accessory Kit (500 lb)
SKU: OC-3039-500
Special pricing for healthcare professionals — sign in to view.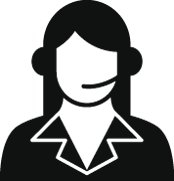 Get Expert Advice
For healthcare professionals only
Contact us >

Description
The Chatillon DMG series hand held dynamometer lets you objectively measure manual muscle strength and fuctional task requirements for almost any application. Available in 500lb capacity, these rugged gauges accurately measure instantaneous push or pull forces generated by the test subject. A calibrated dial shows the instantaneous force. An easy to use peak force switch freezes the pointer at the maximum force for simple identification and analysis.
What's Included:
- Include all DMG Series standard features (gauge,case,handle, hook with latch, large rectangular compression plate)
- Curved compression plate
- Small rectangular fixture
- Palm fixture
- Grasping cable
- V-notch
- Extension rod

Features:
- Easy to use
- Durable construction
- Tensile or compression testing
- Peak capture mode
- Includes handles
- Available in 500lb capacity
- 2 year warranty
- Free NIST calibration certificate
- DMG models include gauge,case,handle, hook with latch, large rectangular compression plate.

Functional Specifications:
Accuracy:± 0.5% of full scale
Overload capacity: 110% of rated capacity
Maximum Overload: 150% of rated capacity
Tare Capacity: 10% of rated capacity
Dial Resolution : 0.5% of full scale
Deflection: 10mm (0.394") at full scale
Temperature Range: 40°F to 110°F (5°C to 45°C)
Warranty: 2 years

*** NON STOCK ITEM NON RETURNABLE ***