Chattanooga Cefar TENS, NMES and Electroacupuncture
SKU: OC-32205
Special pricing for healthcare professionals — sign in to view.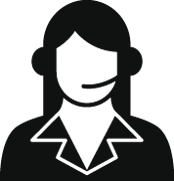 Get Expert Advice
For healthcare professionals only
Contact us >

Description
This next generation hand held device provides NMES, TENS and Electroacupuncture treatments in one portable unit. Its two channels can be programmed for rehabilitation or for pain relief – independently or in combination, depending on patient needs. 
Clinicians can select the same program for both channels or pair NMES with TENS to provide a rehabilitation program on one channel, synchronized for pain relief through the second channel to achieve better treatment results. Treatment begins in the clinic, with the clinician prescribing and initiating a program the patient can follow at home. A lock function ensures the patient works safely within the parameters of the prescribed program. 
The Cefar TENS has an additional bonus  - when connected to acupuncture needles the clinician can provide electroacupuncture treatment for pain relief during formal treatment sessions.
Indications
- Symptomatic relief and management of chronic, intractable pain
- Adjunctive treatment for post-surgical and post-trauma acute pain
- Relief of pain associated with arthritis
- Retarding or preventing disuse atrophy
- Maintaining or increasing range of motion
- Re-educating muscles Increasing local blood circulation
What's Included
- 1 Cefar Device
- 1 Charger
- 1 set of (2) two pin cables
- 1 Transportation pouch
- 1 pack of 2"x2" electrodes (4 total)
- 1 Necklace and clip
- 1 Flippable belt clip 
- 1 User manual and practical guide 
Sold separately
- 6" Pin to Alligator Clip Wire adapters for Electroacupuncture use (Red or Black wires available)
Product Details
- Rechargable Lithium Polymer Battery: Charges complete within 90 mins and a battery life of 6-10 hours of treatment 
- 1+1 Function: Comes equipped with 2 channels that function independently and can be used separately. TENS and NMES functions can be used together    (one channel for TENS and the other channel for NMES) 
- Compliance: Patients can now track their treatments by monitoring usage time
- Painscore: This device can record patient's pain score before and after treatment
- Locking Function: The program in use can be locked to prevent any accidental buttons that may be pushed during treatment
- Rotatable Belt Clip: The belt clip can be turned to the bottom or the top, depending on the area of stimulation 
- Program Mode: Patient's can create a maximum of 5 custom programs and select their own parameters 
- Acupuncture Mode: Select the electro acupuncture mode for clinical use only
Product Specifications
| | |
| --- | --- |
| Product Dimensions | 132 x 60 x 24mm |
| Weight | 156g |
| Electrical Safety Class | Class IIa |
| Large | 16" - 18" |
| X-Large | 18" - 20" |
| Channels | 2 |
| Constant Current |  0-99 V in 1V increments for Constant Voltage mode for electrostimualtion (5V for first setp). 0,1 mA – 30mA steps 0,1 mA for electroacupuncture |
| Maximum Pulse Intensity |  99.5 mA in Constant Current mode or 99 V in Constant Voltage mode for neurostimulation |
| Pulse Width | 60-400 μs |
| Pulse Frequency | 1-120 Hz |
| Applied Part  | Type BF |
| Battery | Lithium polymer (Li-Po) rechargeable  |
| Applied Part | Type BF  |
| Maximum Amplitude Pulse  | 80 micro coulombs (2 × 40 μC, compensated) |
| Pulse Intensity Increments | Manual adjustment of stimulation intensity from 0 to 99 mA in minimum increments of 0.5 mA |
| Pulse Width | 60-400 μs |
| Additional Specs | Max electrical charge per pulse: 80 micro coulombs (2 × 40 μC, compensated) |
| Warranty  | 3 Years (Unit Only) |
Documents
Cefar Tens, NMES and Electroacupuncture Brochure [PDF]
Cefar Tens, NMES and Electroacupuncture Product Sheet [PDF]