Certainty Medical TB Wipes, 160 Wipes per Canister
$18.45 - $99.95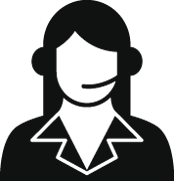 Get Expert Advice
For healthcare professionals only
Contact us >

Description

 This product is approved by Health Canada to be used against Covid-19. Source.
---
Certainty Medical TB disinfectant wipes are specially formulated to kill fungi, mycobacterium, viruses, and bacteria on hard non-porous surfaces in just one minute when used as directed. Approved by Health Canada as effective against SARS- CoV-2, the cause of COVID-19, these ready-to-use wipes are pre-moistened and packaged in a portable canister. Wipes are single use to prevent risk of cross-contamination and stay wet to ensure full surface coverage. Its non-corrosive formula has been designed for cleaning of medical devices and is ideal of medical, dental, physiotherapy, massage therapy, and chiropractic clinics, spas, beauty salons, long term care facilities and more. Gloves are not required when handling Certainty TB wipes but are recommended for prolonged use. Each canister contains 300, 6.4″ x 6.5″ wipes.
Certainty Medical TB wipes cannot be used on surfaces or instruments that can come into contact with the bloodstream or mucous membranes. Can be used to disinfect medical devices before sterilization.
Made in Canada – DIN 02492229
Active Ingredients
79% Ethanol, 0.10% o-Phenylphenol, 0.20% Benzalkonium Chloride
Effectively kills the following in 1 minute
- Mycobacterium terrae
- Poliovirus 1
- Pseudomonas aeruginosa
- Salmonella enterica
- Staphylococcus aureus
- Trichophyton mentagrophytes
Documents
Safety Data Sheet (PDF)
Certainty Plus Covid Bulletin (PDF)
Certainty Environmental Sustainability Brochure (PDF)