Certainty Hand Sanitizing Wipes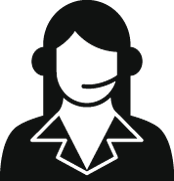 Get Expert Advice
For healthcare professionals only
Contact us >

Description
This product is approved by Health Canada to fight Covid-19 DIN 02497522.
Certainty Hand Sanitizing Wipes, 320 Wipes/Pouch (OC-4600)
Certainty'ĄĘ Hand Sanitizing Wipes help kill bacteria and germs when soap, water and hand towels are not available. Use them to prevent cross-contamination in your clinic and across practice areas in facilities. Fragrance and alcohol-free wipes will not dry skin, and leave your hands feeling clean and refreshed. Its active ingredient, Benzalkonium Chloride, is a wide spectrum antibacterial ammonium compound that kills and inhibits growth of micro-organisms, making it a highly effective sanitizing agent. Each wipe 6.6'ÄĚ x 6.7'ÄĚ. 320 wipes per roll.
Features
- Antibacterial skin cleanser
- No rinsing or water required
- Alcohol 'Äď free
- Fragrance-free
---
Certainty'ĄĘ Flip Top Wall Dispenser (OC-4599)
The Certainty'ĄĘ Flip Top Wall Dispenser is a convenient way to keep disinfectant wipes handy in both clinic and office spaces. Its design dispenses wipes one at a time, and the spring-loaded flip top keeps wipes from drying out. Can hold up to 400 wipes. Compatible with Certainty'ĄĘ Plus Disinfectant Wipes and Certainty'ĄĘ Hand Sanitizing Wipes. 11'Ä≥ x 5.9'Ä≥ x 5.9'Ä≥.
Features
- Can hold up to 400 wipes
- Durable plastic
- Keyed entry
- Vertical swing door
- Mounting hardware included
- White
Documents
Safety Data Sheet (PDF)
Certainty Environmental Sustainability Brochure (PDF)