Certainty Biodegradable Disinfectant Wipes
$17.95 - $97.95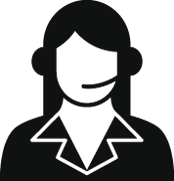 Get Expert Advice
For healthcare professionals only
Contact us >

Description
The Certainty Plus disinfectant you trust is now available in a biodegradable and compostable wipe made with plant-based fibers. Pre-moistened wipes are soft, strong, and durable, and will kill 99.9% of bacteria in 60 seconds and the SARS-COV -2 virus in 30 seconds. Effective and safe for use on the hard, non-porous surfaces, counter tops in clinics, fitness centers, offices, schools, and other high-touch areas. Ideal for use in long-term care, retirement residences, gyms, and salons. Wipes are single use, fragrance- and alcohol-free. The convenient, one-step wipe gives even coverage and leaves the surface wet, allowing active ingredients to work as it dries, helping reduce cross-contamination and spread of bacteria, viruses, and fungi. The non-corrosive formula does not leave a sticky or harsh chemical residue after use. Made in Canada. Registered with Health Canada DIN 02394677.
Reduce your eco-footprint
Wipes will fully biodegrade in 6 weeks given the right conditions and presence of microorganisms. As they biodegrade, they return to natural elements, causing no harm to the environment. They can be disposed of in municipal compost facilities that accept wipes meeting the international standard ASTM D6400.
Recyclable canisters mean decreased plastic and less waste
Wipes are 6.7" x 6.7" (17 x 17cm) with 160 wipes per recyclable canister
Active Ingredients
- N-alkyl dimethyl ethylbenzyl ammonium chlorides
- N-alkyl dimethyl benzyl ammonium chlorides
Kill claims – 1 min
- Campylobacter jejuni
- Staphylococcus aureus
- Klebsiella pneumoniae
- Listeria monocytogenes
- Escherichia coli
Kill claims – 5 min
- Escherichia coli
- Salmonella enterica
- Pseudomonas aeruginosa
- Staphylococcus aureus
- Streptococcus pyogenes
- Community Associated Methicillin
- Resistant Staphylococcus aureus
- CA-MRSA (Genotype USA400)
- CA-MRSA (Genotype USA300)
- CVancomycin resistant
- Enterococcus faecium (VRE)
- Methicillin resistant
- Vancomycin intermediate
- HIV-1
- Influenza A2/Japan
- Influenza A
- type viruses including 2009 H1N1
- Herpes Simplex Virus 1
- Herpes Simplex Virus 2
Documents
Certainty Biodegradeable Disinfectant Wipes Safety Data Sheet (PDF)