CABL Health Trainer Pulley System (Rehab Version)
$129.00 - $529.00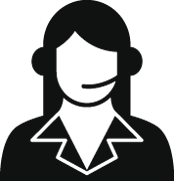 Get Expert Advice
For healthcare professionals only
Contact us >

Description
Please note: OrthoCanada offers the rehab version of the CABL Health Trainer that includes smaller weight increments. A Fitness version also exists that includes higher weight increments that aren't as ideal for patient rehabilitation. Both the rehab and fitness version of the CABL Health Trainer look the same.
The innovative CABL Health trainer is the perfect strength training and reconditioning solution for physiotherapy and chiropractic clinics, rehabilitation facilities, retirement homes and assisted living facilities. Its patented design of hydraulic gas struts and adjustable weight selector delivers a constant resistance throughout the range of motion during each repetition to generate better results and deliver a greater workout challenge.
The easy-turn weight selector allows for quick and efficient adjustability of resistance that ranges from 5 to 30 lbs. in small increments. The 170° swivel exit guide allows natural movement patterns and reduces friction during exercises. The cable rolls smoothly through the pulleys and exit guide to allow fluid and rhythmical movement during exercise and includes a dampening feature to slow its return in case of accidental release.
The height of the CABL Health trainer can be easily adjusted, with the release of a lever, to accommodate a wide variety of upper and lower extremity exercises. The release lever features a stainless-steel pin with auto-lock function. The polished aluminum wall track offers 9 positions across 4.9' and its compact design can be easily mounted on any wall. Mounting hardware and 18 month warranty against manufacturing defects are included. 
Features
- Easy weight selection ranges from 5 to 30lbs in small increments (5, 9, 13, 17, 24, 30lbs)
- Convenient height adjustability includes 9 positions across 4.9' of track
- 170° swivel exit guide
- 6' of cable length tested to deliver a full range of exercises
- Dampening feature designed to slow the return of the cable in case of accidental release
- Includes a handle, an ankle strap and rope accessories
- 18 month warranty
Documents
CABL Health Trainer Information Booklet
Videos
Over 45 exercise videos available online for free >
Testimonial
Baylor University Testimonial (PDF)