SKU: OC-3061-01
Special pricing for healthcare professionals — sign in to view.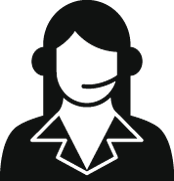 Get Expert Advice
For healthcare professionals only
Contact us >
Description
Baseline Bubble Inclinometer measures, tests and evaluates the range-of-motion of necks, hips, spines, elbows, knees, shoulders, ankles, wrists and MCP joints. Used to measure
entire range of flexion, extension, abduction, adduction, dorsiflexion and plantarflexion. Measurement is displayed in degrees. Carrying case included.