BTL-6000 Topline, 12 channel Lymphastim
$34.95 - $4,699.00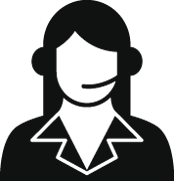 Get Expert Advice
For healthcare professionals only
Contact us >

Description
Lymphatic drainage is a well established and clinically proven therapeutic method that delivers immediate and visible results. BTL's Lymphastim is based on the pneumatic pressotherapy principle. Special applicator sleeves with multiple overlapping chambers provide gentle massage that encourages the natural circulation of the lymph and blood through the body.
Important note about stock availability & returns:
The BTL-6000 Lymphastim and accessories are special order items and therefore not returnable. Lead time is 6 to 8 weeks.
Indications of use
• Chronic oedema
• Obstruction of lymph vessels
• Venous insufficiency and ischemic diseases
Main Features
• Includes 12 channels
• Electronic pressure control system
• Wide range of sleeves available with overlapping chambers
• Single click connector for easy applicator change
• Automatic sleeve emptying after treatment
• Automatic identification of applicators
• Preset programs that can be modified by the user
• Pressure setting from 20 to 160 mmHg
• Chamber activity shown on display
• Available applicator sleeves: trousers, leg and arm
Lymphastim Therapeutic Encyclopedia Catalog (PDF)
Lymphstim Brochure (PDF)
Lymphastim Applicators (PDF)
BTL Physiotherapy Manual (PDF)
BTL-6000
Lymphastim 12 Topline 

BTL-6000
Lymphastim 12 Easy
BTL-6000
Lymphastim 6 Easy
User Interface
5.7" touch screen
LED display
LED display
BTL Encyclopedia
36 clinical protocols
---
---
User Programs
500 user-defined programs
---
---
Preset Programs
15
8
8
Number of Channels
12
12
6
Gradient
0%–100% continuous setting
0%, 10%, 20%, 30%
0%, 10%, 20%, 30%
Pressure Setting
20–160 mmHg
20–160 mmHg
20–160 mmHg
Dimensions
320 × 190 × 280 mm
320 × 190 × 280 mm
320 × 190 × 280 mm
Weight
7.5 kg
7.5 kg
7.5 kg
Main Supply
100–240 V, 50–60 Hz
100–240 V, 50–60 Hz
100–240 V, 50–60 Hz