SKU: BTL-CPM-KELITE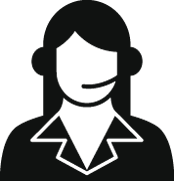 Get Expert Advice
For healthcare professionals only
Contact us >

Description
Continuous Passive Motion (CPM) devices are used during the first phase of rehabilitation following lower limb joint surgeries or traumas. The CPM device continuously and repeatedly moves the joint through a controlled range of motion.
Daily treatment increases the initially limited movement of the joint and is used to prevent negative effects of joint immobilization such as joint stiffness, swelling, poor articular cartilage nourishment, collagen loss or thrombo-embolic disease.
The therapy ensures safe exercise throughout the healing and repair process of the tissue by providing passive movement, reduces postoperative pain and minimizes chances of inflammation. CPM also helps increase range of motion and has favorable effects on muscle strength. CPM stimulates chondrocyte metabolism which makes it important for joint regeneration processes.
Using CPM leads to reduction of the amount of medication, earlier discharge from hospital, less out-patient care and lower costs for the whole health care system.
Most Common Indications
- Total knee/hip replacement
- Arthrotomy and arthroscopy procedures
- Plastic reconstruction of cruciate ligaments
- Surgical treatment of fractures and pseudoarthrosis
Features and Benefits
- Ankle module included
- Quick and easy set-up
- Remote control with touch screen
- Easy to clean and disinfect. Fleece patient kit not required
- Real-time angle settings
- Advanced therapy settings
- Precise real-time patient's threshold angle setting
- 13 automatic pre-set protocols
- Up to 50 user-defined protocols
- Faster movements for improved therapy outcomes (max movement speed 380°/min)
- Unique click system no manual tightening needed
Documents
BTL CPMotion (PDF)
BTL CPMotion Operators Manual (PDF)
Please Note
The BTL CPM unit is a special order item and therefore is not returnable. Lead time is approximately 8 weeks. No rental program available for CPM units.