BTL-6000 Shockwave Revision Kit
SKU: BTL-SWT-RK
Special pricing for healthcare professionals — sign in to view.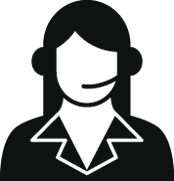 Get Expert Advice
For healthcare professionals only
Contact us >
Description
The BTL-6000 Shockwave Revision Kit is compatible with the BTL-6000-EASY and the BTL-6000-TOPLINE POWER radial shockwave units.  All compressor driven shockwave units include a revision kit that is already installed in the handpiece when purchased.  The revision kit is the projectile and its components that are needed to create the shockwave during treatment.  With repeated use, the revision will wear and eventually needs to be replaced. 
The BTL revision kit has the highest warranty in the industry of 2 million shocks.  If the revision kit fails before 2 million shocks have been administered, OrthoCanada will replace it at no charge.  Although it is recommended that the BTL revision kit be changed after 2 million shocks, more shocks can be administered before it requires to be replaced.  The revision kit should be replaced when the intensity of the acoustic shock during treatment is diminished.  A service technician is not required to replace the revision kit.  It can easily be replaced by a therapist in a matter of minutes.  Please see attached video on how to replace the BTL revision kit. 
Features
- Highest warranty in the industry of 2 million shocks
- Will last longer than 2 million shocks before replacement is required
- Can be easily replaced by the therapist
The following components are included in the BTL revision kit
- Projectile and guide tube
- Twisted wire brush to clean the barrel of the handpiece
- Wrench for transmitter nut
- Wrench for body nut
- Seven 13mm O rings
- Seven 11 mm O rings
Documents