BIOMEDICAL
SKU: OC-3330
Special pricing for healthcare professionals — sign in to view.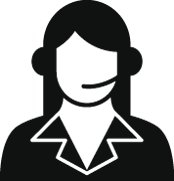 Get Expert Advice
For healthcare professionals only
Contact us >

Description
The BioStim INF is a handheld IFC device intended for personal use. The Biostim INF offers bipolar stimulation using 2 electrodes where the interferential stimulation is already mixed, or full Interferential stimulation with the use of 4 electrodes. Timer, low battery indicator and BioStim Wall Adaptor (medical grade). Not recommended for clinic use. MDALL 74191.
Product Specifications
- Digital, dual channel Interferential (IFC) stimulation device
- 3 pre-programmed sweeps: 1-10Hz/6s for Edema Reduction, 80-150Hz/8s for Pain relief and 1-150Hz/10s for total treatment
- 4000Hz fixed carrier wave
- Adjustable frequency 4001-4150Hz
- Adjustable1-150 beats/sec
- Bipolar treatment on Channel 1
- Pulse Width 125µs
- Intensity 0-66mA peak to peak
- 2 year warranty
What's Included
- One (1) IFC unit
- Four (4) AA batteries
- Electrodes
- Lead wires
- Transport bag
- Instruction manual
Document