Baseline Hydraulic Push-Pull Dynamometer
$106.00 - $1,119.00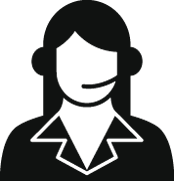 Get Expert Advice
For healthcare professionals only
Contact us >

Description
The Baseline Push-Pull Dynamometer is light and easy to use, and contains the same hydraulic system as in their hand and pinch dynamometers, giving accurate readings for muscle strength testing, job task analysis, and functional capacity evaluations. Dial shows instantaneous and maximum force reading for manual recording. 
What's Included:
- 3 force applicators (a large padded circular applicator, a padded straight applicator, and a 1 cm non-padded circular applicator)
- A swivel hook attachment to facilitate pulling and lifting testing
- A cushioned carrying case
- Muscle test manual
*Handles shown in picture #2 not included - sold seperately
*Please note there may be imperfections on the finish that does NOT affect its performance.