Medicom Medical Disposable Face Mask, Level 2
$8.95 - $69.95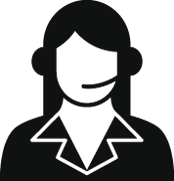 Get Expert Advice
For healthcare professionals only
Contact us >

Description
Medicom Adult Disposable Procedure/Surgical Mask, ASTM Level 2, approved by Health Canada
Blue Masks
OC-46295: 1 box of 50 masks (50 total)
OC-46295-10: 10 boxes of 50 Masks (500 total)
Pink Masks
OC-46297: 1 box of 50 masks (50 total)
OC-46297-10: 10 boxes of 50 Masks (500 total)
Protect yourself and patients effectively with this disposable procedure/surgical face mask.
The Medicom Level 2 disposable procedure/surgical masks offer ≥98 Particle Filtration Efficiency (PFE) with three-layers of protection in an eco-friendly well-fitting product. Providing protection against odors, dust, and moderate to light amounts of fluid, spray and/or aerosols.
Light, soft, breathable and easy to apply. Ideal for healthcare practitioners and their patients in the rehab industry, physiotherapy, massage, chiropractic, osteopathy, fitness.
Certification level and performance results are included on the packaging. These masks have been tested according to international standards. Masks protect users when used according to directions. Procedure/Surgical masks do NOT provide the wearer with a reliable level of protection from inhaling smaller airborne particles and are not considered respiratory protection to the same level as N95 Respirators.
Mask Levels Explained (pdf)
How to Wear a Medical Mask Safely (Image)
Understanding the difference between surgical and N95 masks (pdf)
Technical Data Sheet (pdf)
Compliance Report (pdf)
---
IN RESPONSE TO THE HEALTH CANADA MASK RECALL ADVISORY
We hereby confirm that the Level 2 surgical masks distributed by OrthoCanada do not contain nanoform graphene or any type of graphene. As a result, a recall of surgical masks sold is not necessary and OrthoCanada can continue supply customers. Please rest assured that the quality and safety of our products is our primary concern.