$2.95 - $45.95
Special pricing for healthcare professionals — sign in to view.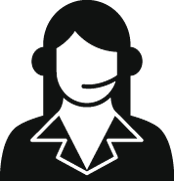 Get Expert Advice
For healthcare professionals only
Contact us >
Description

This Product is approved by Health Canada to fight Covid-19 (NPN # 02290855)
X3 Clean alcohol free hand sanitizer uses only the most advanced pharmaceutical grade antimicrobial ingredients and provides the perfect hand cleaning solution when soap and water are not available. The gentle, fragrance free foaming formula leaves your hands feeling soft and moisturized and without residue. Contains 0.13% Benzalkonium Chloride, a wide spectrum antibacterial ammonium compound that kills and inhibits future growth of micro-organisms, making it a highly effective sanitizing agent. Kills germs in less than 15 seconds.
Documents
Safety Download Sheet (PDF)
X3 Efficacy Summary (PDF)
Article - CDC A new study questions CDC advice on COVID-19 hand sanitizers