Wall-Mounted Overhead Pulley (Wood)
SKU: OC-2381
Special pricing for healthcare professionals — sign in to view.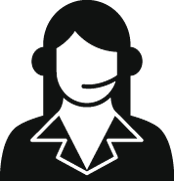 Get Expert Advice
For healthcare professionals only
Contact us >
Description
This wooden Wall-Mounted Overhead Pulley is a great exercise equipment that helps improve range of motion for indvidiauls will shoulder related injuries. It can also be used to stretch the neck, shoulder, and arm muscles. 
What's Included:
- One (1) Wall Bracket
- One (1) Pulley Rope
- Two (2) Handles
Dimensions: 5" wide x 20" long x 18" high