Thera-Band
$21.95 - $279.00
Special pricing for healthcare professionals — sign in to view.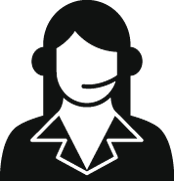 Get Expert Advice
For healthcare professionals only
Contact us >
Description
Use the TheraBand FlexBar to improve grip strength in the arm, hand and shoulder. This durable, high-quality treatment for Tennis Elbow or Golfer's Elbow has been research-proven to eliminate pain and provide an effective, non-surgical option to increasing your strength and endurance. Using a FlexBar to do the Tyler Twist exercise has been clinically proven to reduce elbow pain by 81% and increase strength by 72% for tennis elbow patients
Great for baseball players, golfers, and tennis players, and those suffering from overuse to strengthen the arm and shoulder and reduce pain in the forearm and elbow.
Specifications
Size: 12" long and 1.5" diameter
Material: Dry natural rubber
Takes 10 lbs of force to bend to a U-shape
Theraband Uses
- Improve upper extremities 
- Decrease pain through bending, twisting or oscillating
- Improve grip
- Improve forearm strength
Available in four progressive resistance levels
- Yellow Theraband Flex Bar (6lbs. of force)
- Red Theraband Flex Bar (10 lbs. of force)
- Green Theraband Flex Bar (15 lbs. of force)
- Blue Theraband Flex Bar (25 lbs. of force)
Mixed pack consists of
- 2 Yellow Theraband Flex Bar 
- 4 Red Theraband Flex Bar
- 4 Green Theraband Flex Bar
- 2 Blue Theraband Flex Bar