Sukha Microfiber Pillowcases (12/pack)
SKU: OC-020235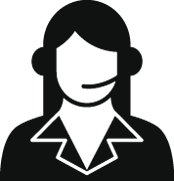 Get Expert Advice
For healthcare professionals only
Contact us >

Description
Ideal for clinical or personal use, our ultra soft Sukha microfiber pillowcase combines a luxurious feel with durability for outstanding value in a clinic. Patients will appreciate the softness and clinic owners will appreciate the savings gained from their longer lifespan and reduced laundry costs. Will last longer than traditional pillowcases if properly cared for. Ideal for physiotherapy, massage therapy, chiropractic clinics and spas. 12 per pack.
Features
- Wrinkle free
- Lighter than cotton
- Superior breathability
- Stain resistant
- Whites stay bright
- Launder more per load and shorter drying time
Specifications
- 100% polyester
- Weight 90 GSM (gm/m2)
- Dimensions: 30.5 x 20.25"
Understanding microfiber pillowcases
Pillowcases can be manufactured from various fabrics: cotton, silk, bamboo, and microfiber.  Unlike cotton, microfiber is a man-made fabric, and most microfiber pillowcases are made of polyester. Like the name suggest, microfiber consist of extremely finely woven fibers with a denier that is less than 1. Denier is a unit of measure that describes the thickness of individual threads. Fabrics with a high denier will be thicker and more rugged than those with a lower denier. Fabrics with a low denier are more likely to be soft and silky. For a fabric to be considered microfiber fabric, the denier must be less than 1 which is very fine.  To put this into perspective, tights with a denier of 40 would be very thick, opaque, and ideal for cooler weather. Whereas hosiery that is sheer and light have a denier of 5 to 20. 
The thickness of microfiber pillowcases isn't measured in thread count like cotton sheets. It's measured is GSM (grams per square meter). Typically, the GSM for microfiber pillowcases is between 55 and 120. Pillowcases with a lower GSM are thinner and lighter and those with a higher the GSM are thicker and heavier.     
Caring for your microfiber pillowcases
Microfiber pillowcases are very durable and can have a long lifespan as long as they're cared for properly. If not laundered carefully, you can damage the fibers and ruin the look of these wonderful pillowcases. Careful attention is required to washing and drying temperatures and chemical usage. Caring for microfiber pillowcases at high temperatures could damage the fibres.
- Wash in warm water
- Chlorine bleach (below 12% solution) can be used
- Tumble dry. Drying temperature should stay below 140° F
- Reduce the drying cycle time. Microfiber pillowcases are lighter and require less time and energy to dry. FOver-drying may increase static electricity
- Avoid the use of fabric softeners since they can leave residue. Liquid softeners and dryer sheets will coat the fabric, which reduces absorbency.
- Iron at low temperature