SKU: ED-SUBLUX
Special pricing for healthcare professionals — sign in to view.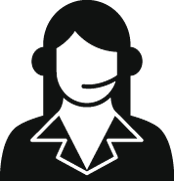 Get Expert Advice
For healthcare professionals only
Contact us >
Description
Without an awareness and appreciation of subluxation, you're just a walking aspirin!
Introduce the concept of subluxation and its five components without complex terminology. Explain the potential whole-body effects of nerve interference in direct, patient-relevant language.
If you seek healthy, long-term relationships, make sure every patient and practice member understands this fundamental chiropractic concept. Hand it out proudly, confident in the philosophy it advances and the engaging way it explains an essential chiropractic principle.
How well do your brochures measure up to Patient Media brochures? Compare this 10 points.
What Patients Want to Know About...
Subluxations
Packages of 50