Stanhexidine Skin Prep - 450 ml
SKU: OC-4849
Special pricing for healthcare professionals — sign in to view.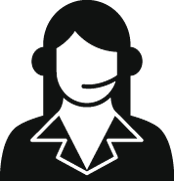 Get Expert Advice
For healthcare professionals only
Contact us >
Description
Stanhexidine Skin Prep is an aqueous solution with 4% alcohol commonly used during acupuncture:

- Aqueous solution with 2% chlorhexidine and 4% isopropyl alcohol
- For external treatment of minor skin infection
- Stanhexidine has been advised by the AFCI as the solution to use for skin prep for needling
- It is as effective as betadine without the skin staining
- 450 ml bottle
- Made in Canada
Acupuncture Canada recommends the use of Stanhexidine for skin preparation prior to needle insertion. It is recommended to first wash your hands, then swab all the areas where you intend to insert needles, whether or not they are intra-articular insertions, allowing the prep to dry for 30 seconds prior to inserting the needles.