Sukha T180 Percale Pillowcases, 12/pk
SKU: OC-020230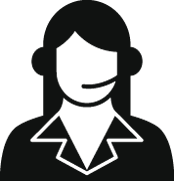 Get Expert Advice
For healthcare professionals only
Contact us >

Description
Ideal for use in a clinical setting, our 180 thread count Sukha pillowcases will bring comfort for patients during treatment and value to your clinic. Made of 50% cotton and 50% polyester, percale pillowcases provide a tighter weave, softer and more comfortable feel. Finished size of 30.5" x 19.25" . Recommended for physiotherapy, massage therapy, chiropractic clinics and spas. Includes 12 per pack. 
Understanding Sukha percale pillowcases
Percale is not a type of cotton, it's a method in which the cotton is weaved. Percale is a very tight weave where horizontal and vertical fabric threads are crossed over each other one at a time. The type of weave that is used to create pillowcases will affect how they looks and feel and will also affect their longevity. Percale pillowcases are lightweight, smooth, breathable, and become softer with every wash. Due to their tight weave, they're also more resistant to shrinkage, wrinkles and pilling and are more durable than their counterpart, muslin fabric (loosely woven cotton fabric). 
Caring for your Sukha percale pillowcases
To extend the life of percale pillowcases, proper care is essential.  Here are important tips to follow:
Wash new pillowcases before use to improve softness.
Use warm water and gentle detergent. Hot water will encourage shrinking. Bleach can be used in moderate amounts, but this can weaken the fibers with time and can reduce longevity.  Ideally, treat stains individually. 
Avoid the use of fabric softeners since they can leave residue. Liquid softeners and dryer sheets will coat the cotton, which reduces absorbency.
Tumble dry low and fold promptly to reduce wrinkling.
Please Note: Consistent dye lots cannot be guaranteed by the manufacturer. OrthoCanada is therefore unable to offer returns for color shade discrepancies.