SKU: ED-1150
Special pricing for healthcare professionals — sign in to view.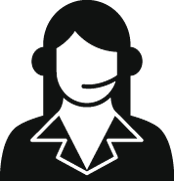 Get Expert Advice
For healthcare professionals only
Contact us >
Description
"We're seeing more spouses than before." One of our most versatile brochures. It's a great referral tool, report of findings document and spinal screening handout. Unfolded, the lateral view describes spinal anatomy and physiology in simple patient language, featuring 32 important terms. On the other side, the posterior view shows nerve roots (in yellow like your anatomical models) and the organs and tissues that are supplied at each segmental level. Circle the areas you're adjusting. Indicate their scoliosis or loss of curve. Encourage patients to hold this chart up to the backs of their spouse. Since it's lifesize, it's a nerve chart that's simple, easy to read and easy to show others!
Great for: Referrals Reports Screenings School Programs Spine Brochure
Package of 50 Brochures