$7.55 - $58.95
Special pricing for healthcare professionals — sign in to view.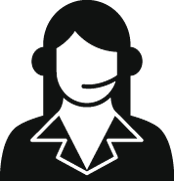 Get Expert Advice
For healthcare professionals only
Contact us >
Description
*Please note that Spectra Electrode Gel is NOT affected by the current Health Canada recall of Eco-Med Ultrasound Gel*
Spectra 360 Electrode Gel is made without the use of salt, chloride-free, hypoallergenic, and bacteriostatic multi-purpose electrode conductivity gel. This gel is for Carbon Electrodes that are used with TENS, IFC, and NMES units.
Weight: 250g per tube
Available In: 1 x 250g tube or 12 x 250g tube
How to Use: Apply electrode gel to the area of treatment and once done, wipe down gel with a towel or tissue. If you notice any irritation, discontinue use. 
Safety Precautions: For sanitary reasons, please do not RE-USE gel. If you are using a bottle to apply the gel, the tip of the bottle should not come in contact with the patient to avoid cross contamination. 
Storage: Gel should be kept in a dry place at room temperature. Gel should never be frozen. If in the case the gel is frozen, allow gel to return to room temperature before use. 
Expiry Date: Please take note of the expiry date and it's recommended to not use the ultrasound gel past the date indicated. 
Please Note: Do not use gel on broken skin, irritated skin, or an open wound