Seirin Pyonex Press Needles - 100/box
SEIRIN
$39.95
Special pricing for healthcare professionals — sign in to view.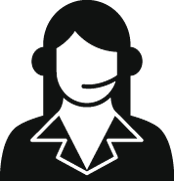 Get Expert Advice
For healthcare professionals only
Contact us >
Description
Pyonex Singles continue SEIRIN's tradition of gentle, painless and stress free press needles. Pyonex Singles are so gentle to use, their application is comfortable for children and the elderly. As well as for the very sensitive parts of the body such as finger tips, toes and face. Patients can massage and sleep with the patch. The patented plastic case and sheath allow the practitioner to insert the needle without touching the needle tip or the surface of the Micropore™ adhesive tape. This hypoallergenic latex-free adhesive allows the skin to breathe during treatment.
Available in the 3 (0.20) gauge, they come in four different color-coded lengths:
- Yellow (0.6mm)
- Green (0.9mm)
- Blue (1.2mm)
- Pink (1.5mm)
Quantity: 100 needles per box 
Notable Features:
- Colour coded for needle size
- Individual packaging (no cross contamination)
- Small size of needle = more comfortable (virtually painless application)
- Easy to see plastic dot side is up (smooth placement)
- Easy to re-adjust position with the small tab
MDALL 39317