Seirin Acupuncture Needles - J Type - 100 per box
SEIRIN
$16.85
Special pricing for healthcare professionals — sign in to view.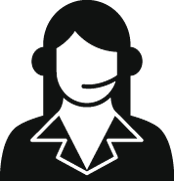 Get Expert Advice
For healthcare professionals only
Contact us >
Description
SEIRIN J-Type acupuncture needles feature an easy release comfort grip handle with Light-Touch Insertion tube. Made from only the highest quality surgical stainless steel, J-Type needles are color coded for easy size identification. The guide tube edges are rounded for the patient's comfort and the shaft of the needle body is centered on the handle to ensure accuracy. Made in Japan, Seirin acupuncture needles are ETO-sterilized and are synonymous with gentle, painless, and stress free acupuncture.
Quantity: 100 needles per box
MDALL 39317
Documents