SKU: ED-SCIATICA
Special pricing for healthcare professionals — sign in to view.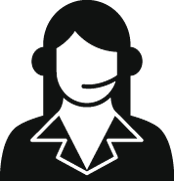 Get Expert Advice
For healthcare professionals only
Contact us >
Description
Use this brochure to acquaint patients and prospective patients with the common causes of sciatica, the anatomy and physiology of the lower back and the likely care recommendations for this common chiropractic admitting complaint.
As a chiropractor, you know that this common health issue usually responds beautifully to chiropractic. This handout not only echoes the assurance you've offered at your consultation, but validates the recommendations that you'll offer at their report of findings. Increase patient confidence and improve compliance.
See Spanish Sciatica Brochure
What Patients Want to Know About...
Sciatica
Packages of 50 (Select English or Spanish)