Saunders Lumbar Home Traction Device
SAUNDERS
SKU: OC-3118-L
Special pricing for healthcare professionals — sign in to view.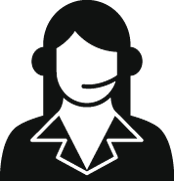 Get Expert Advice
For healthcare professionals only
Contact us >
Description
Saunders Lumbar Traction, Comprehensive Guide (PDF)
The Saunders Lumbar Home Traction Device was previously called the Saunders Lumbar Hometrac STX. It provides affordable high-quality traction at home and is even more compact and affordable than its predecessor, the STX. It boasts the same great features made popular by the STX, but in a small profile:

-Actively moving treatment surface
-Patented pump/gauge
-Effectively applies up to 200 pounds of traction
-Friction-free surface ensures smooth motion
-Folds to only 23 x 24 x 3 for easy storage in its shipping/storage container
-Weighs only 16 pounds
-Comes with instructional video and user's guide, written with the patient in mind.
Safe
A proven alternative to surgery for some patients
• Friction-free surface ensures smooth motion
• Easy to read pressure gauge provides total control of the force at all times
• Blow-off valve limits the amount of force that can be applied

Effective
A cost effective option to continuous clinical care
• Split table design replicates clinical traction and promotes consistency of treatment
• Actively moving treatment surface ensures efficient application of traction
• Patented pneumatic system ensures relable force accuracy and leak-free performance

Easy to Use
A portable treatment solution that increases patient compliance and satisfaction
• Comes complete - no assembly required
• Non-slip harness incorporate belt-organizers for quick set-up
• Patented pump design incorporates a simple "click in place" mechanism