SanctBand Bands - 3 Pack for home use
SKU: OC-9040
Special pricing for healthcare professionals — sign in to view.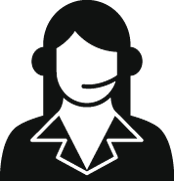 Get Expert Advice
For healthcare professionals only
Contact us >
Description
SanctBand is the latest generation hi-technology exercise band designed to address concerns of skin irritation and discomfort caused by powder and protein in natural latex. SanctBand has developed a very Low Powder and Reduced Protein exercise band. They singled out and significantly reduced the protein that causes allergic reactions without taking out the properties of latex which make it superior to non-latex bands. Thus, minimizing discomfort during handling and minimizing the possibility of allergic reactions. SanctBand Resistive Exercise Band is an effective exercise product in physiotherapy rehabilitative and strength training.
SanctBand Resistance Bands Uses:
- Physical therapy to help users rehabilitate injuries
- Improve functional living
- Enhance athletic performance
- Achieve goals for health and fitness
What's Included:
- (1) Level 2: Orange SanctBand Band
- (1) Level 3: Lime SanctBand Band
- (1) Level 4: Blueberry SanctBand Band
- All bands come individually wrapped
- Bands measure 1.5m length each
Documents:
SanctBand Resistance Bands Instruction Manual (PDF)
Pull Force Chart (PDF)
About SanctBand
Read more about SanctBand's Green Initiative

Learn more about SanctBand - The Cleaner Band