SanctBand Active Spider Cords
$16.95 - $17.75
Special pricing for healthcare professionals — sign in to view.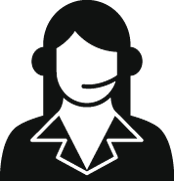 Get Expert Advice
For healthcare professionals only
Contact us >
Description
The SpiderCord features a unique 4 loop design with handles that creates resistance from 8 lengths of tubing. The 4 loops allow easy anchoring between both hands and feet, making it ideal for compound movements involving both upper and lower body. A versatile joined X – Shape resistive tubing provides dynamic resistance for a variety of exercises to improve balance, stability and core strength. Available in 2 resistances. 
Resistive Exercise Products 
Over the years SanctBand has gained one of the best reputations worldwide as an eco-friendly producer of low protein and powder free latex resistive bands and tubing. Their products are now widely used by Canadian physiotherapists and in rehab centers. OrthoCanada is happy to introduce SanctBand Active a new product line designed for home healthcare and for clinicians that would like to provide resistive exercise products to their patients.
Two Resistance Levels:
- Amber SanctBand - Light Resistance
- Purple SanctBand - Medium Resistance