Progress Scan Report Folder (Green)
SKU: ED-PROGRESS
Special pricing for healthcare professionals — sign in to view.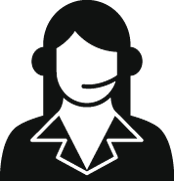 Get Expert Advice
For healthcare professionals only
Contact us >
Description
Since you're using sEMG technology from the Chiropractic Leadership Alliance, naturally you're conducting regular progress scans.
Periodic progress exams renew a patient's enthusiasm and commitment. And this progress scan folder is the perfect way to deliver your findings—regardless of what they are.
Open the folder and attach their original (or previous) scan to the adhesive strip along the inside top edge. Secure their newest scan to the adhesive strip just below the inside fold. With both scans side-by-side you're ready to explain what's better, what's different and what hasn't changed. But first, ask them.
"So tell me, when you compare your current scan with the one before, what do you see?"
This simple Socratic exchange reinforces a patient's investment in the process. Then it's your turn.
Some chiropractors worry about how to explain why the more recent scan appears, well, worse, yet the patient's symptoms are improving. Easy! Explain that the objective is to see changes. (Imagine if you took a snapshot midway through cleaning your garage--it would look worse, wouldn't it?)
The back panel offers five suggestions to stimulate referrals.
It's a simple, but elegant way to package your patient's progress scans and grow your practice at the same time. It's all about the right presentation! (Review all our CLA patient education supplies.)
CLA Progress Scan Folder
Size: 1 3/4" X 8 5/8"
Quantity: Packages of 50