Pro Advantage Cohesive Bandages
$23.95 - $53.95
Special pricing for healthcare professionals — sign in to view.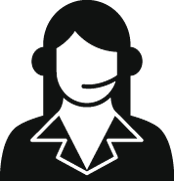 Get Expert Advice
For healthcare professionals only
Contact us >
Description
This lightweight, cohesive wrap provides support and compression, conforming to the most difficult-to-bandage areas, adhering only to itself (not to hair or skin). Holds dressings in place without tape, pins or clips, supports sprains/strains, applies compression to control swelling, and secures dressings & catheters. Contains Latex.
Sizes & Quantity Available:
- 1" x 15' (30 rolls/case)
- 2" x 15' (36 rolls/case)
- 3" x 15' (24 rolls/case)
- 4" x 15" (18 rolls/case)