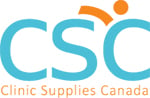 OrthoCanada Medical announces the acquisition of Clinic Supplies Canada
Ottawa/Gatineau (Ontario), March 5, 2018


OrthoCanada Medical (OrthoCanada), a Canadian leader in the distribution of physiotherapy supplies and equipment, is proud to announce the acquisition of Clinic Supplies Canada (CSC), a provider of rehab supplies to the physiotherapy, chiropractic and massage industry in Canada.
Going forward, both companies will retain their respective management teams and continue to offer the same great level of sales and customer service. Both websites will also continue to operate individually. CSC customers can expect an expansion of CSC's product selection as well as faster nationwide delivery times as the two companies' supply chains are integrated in the coming months.
Headquartered in Vancouver (BC) and having over 3,000 products in their supply chain, CSC is currently serving over 1,000 physiotherapy, chiropractic and massage therapy clinics in Canada. The company has built one of the most advanced B2B e-commerce platforms in the Canadian rehabilitation market. CSC also owns a biomedical lab for the maintenance and repair of electrical modalities in Vancouver and is known for its education and leadership program for clinic owners.
"We couldn't be more excited about entering into this next chapter alongside CSC. The two companies have very little market overlap and this will significantly expand our presence across the Canadian rehab B2B market", explains Ace Martin, Co-President of OrthoCanada. "Most importantly, combining our strengths will enable us to serve Canadian rehab clinics better than ever. We're honored to have this opportunity".
"This partnership with OrthoCanada will provide a whole new level of expertise and customer experience to both clinic owners and therapists", says Rick Lau, founder of CSC, who will continue in his existing role focusing on marketing and strategic growth initiatives. "The combination of CSC's e-commerce marketing excellence and the operational depth and industry knowledge of OrthoCanada will allow both entities to flourish in a new and dynamic way".
About OrthoCanada
OrthoCanada provides expert support to help healthcare professionals reach their goals by supplying advanced equipment and therapeutic solutions in the fields of physiotherapy, occupational therapy, exercise physiology and kinesiology. For more information visit www.orthocanada.com
Contact: Tim Hansen, Marketing Manager, (819) 643-1900, tim.hansen@orthocanada.com
See more OrthoCanada News