POWER WEB
$29.95
Special pricing for healthcare professionals — sign in to view.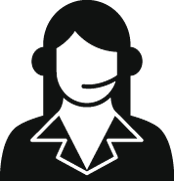 Get Expert Advice
For healthcare professionals only
Contact us >
Description
Power-Web Finger, Hand, Wrist, and Forearm Exerciser
Fun to use, Power-Web is designed for therapy, training, rehabilitation, injury prevention, and other exercises. It comes in three variations with multiple resistance levels:
- the original Power-Web is 14" in diameter and comes in six different resistances;
- the Power-Web Junior is 7" in diameter and provides many of the same exercises in a smaller unit and comes in three different resistances;
- the Power-Web Combo is 14" in diameter but features two resistances in one product and in four different combinations.
• Increase Flexibility
• Reduce Arthritis Pain
• Color coded resistance levels for variability
• For all hand sizes and strength levels
• 39 Exercise manual included
• Can Help Relieve or Prevent Carpal Tunnel
• Easy and fun to use
This proven hand, wrist and forearm exerciser is a great rehab tool to develop strength, dexterity and range of motion. Combo models offer unique advantage of two resistance levels in one.