Nylatex Cold Pack Wraps (3/pack)
$22.95 - $63.95
Special pricing for healthcare professionals — sign in to view.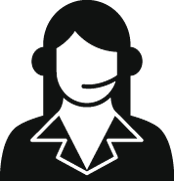 Get Expert Advice
For healthcare professionals only
Contact us >
Description
Nylatex Cold Pack Wraps securely holds ice bags or cold packs in place. The combination of nylon and latex material provide strong elastic stretch, allowing the wrap to fully cover different areas of the body. These wraps can also be used to hold muscle stimulator electrodes in place during patient treatment. The velcro tab fastens anywhere on the nylon pile side of wrap, and can be used to make basic arm slings and elbow wraps.
This product contains latex.
Sizes Available: 2.5" x 18", 24", 36", 48" and 4" x 18", 36", 48" and 6" x 36"
Quantity: 3 wraps/pack
Color: Blue