Myo-Ther Signature Massage Lotion
$29.95 - $66.95
Special pricing for healthcare professionals — sign in to view.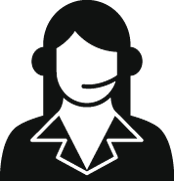 Get Expert Advice
For healthcare professionals only
Contact us >
Description
Myo-Ther Signature Massage Lotion is a long lasting, odorless, friction reducing lubricant with a luxurious texture that is viscous at room temperature. Can be used as a carrier for essential oils. Hypoallergenic property works well with patients with sensitive skin.  With a rich formula and long lasting lubrication, this helps further reduce the need for constant re-application. Easy to wipe off while leaving the skin soft and silky. 
Sizes Available: 1L and 4L 
Ingredients: Purified water, isopropyl myristate, polawax, mineral oil, distilled monoglycerides, polysorbate 40, polysorbate 60, sorbitan monostearate, methyl paraben, proply paraben, acrylic copolymer, thriethanolamine.