Myo-Ther Advantage Deep Tissue Cream
$23.95 - $81.95
Special pricing for healthcare professionals — sign in to view.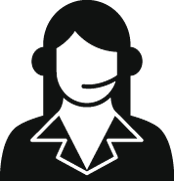 Get Expert Advice
For healthcare professionals only
Contact us >
Description
Myo-Ther Advantage Deep Tissue Cream provides enough glide for effleurage and enough grip for deep tissue work. This odourless cream is hypo-allergenic with exceptional coverage, never feeling oily or sticky. It's water dispersable property helps minimize staining on sheets. Easy to clean and provides the treated area with a silky smooth surface.
Available Sizes: 450ml and 4L
Ingredients: Purified water, isopropyl myristate, polawax, mineral oil, distilled monoglycerides, polysorbate 40, polysorbate 60, sorbitan monostearate, methyl paraben, propyl paraben, acrylic copolymer, triethanolamine, carbowax peg-3350, natrosol250h