JayBird Poly Cotton Blend
Jaybird
$10.95 - $73.95
Special pricing for healthcare professionals — sign in to view.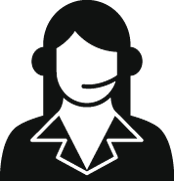 Get Expert Advice
For healthcare professionals only
Contact us >
Description
Jaybird Poly Cotton Blend is a rigid white athletic tape made of unbleached cotton and polyester woven fabric coated with an exclusive synthetic rubber adhesive formula. It's used to support muscles and joints for post and pre-injury applications. It is latex-free, hypo-allergenic and has a high tensile strength of 45lbs. Its serrated edge allows for effortless and easy tearing by hand while maintaining the integrity of the tape.  Manufactured with computerized unwind tension which means that the tape can be unwound easily and with consistent tension to the core of the roll. Storing in a cool and dry environment is recommended for best performance. Each roll measures 1.5" x 45'. Includes 32 rolls per case.
Documents
JayBird Rigid Adhesive Tape Safety Data Sheet (PDF)
JayBird Sustainable Packing Initiative (PDF)
Jaybird Poly Cotton Blend Product Data Sheet (PDF)
Jaybird Tape Comparison Chart (PDF)