Hip & Knee Anatomical Chart
SKU: OC-026562
Special pricing for healthcare professionals — sign in to view.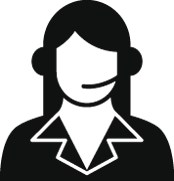 Get Expert Advice
For healthcare professionals only
Contact us >
Description
The main figure shows basic skeletal and ligament anatomy of the Hip and Knee. Provides detail on the hip joint with lateral, anterior and posterior views. Shows bones and ligaments and illustrates movement of the hip: adduction, abduction, extension & flexion. Shows various view of the knee: oblique, anterior (patella removed) and posterior. Shows bones and ligaments: posterior view also includes popliteus muscle. The line drawing figure illustrates flexion and extension movement of the knee joint.
Dimensions: 20" (W) x 26" (H)