Goniometers, ISOM Plastic
$10.15 - $14.25
Special pricing for healthcare professionals — sign in to view.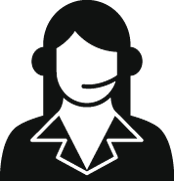 Get Expert Advice
For healthcare professionals only
Contact us >
Description
Transparent plastic goniometers are used in physical therapy to measure the range of motion of a joint, and help evaluate and gauge recovery after surgery or physical therapy. It's also used to measure extension, flexion, abduction, adduction and rotation. The 360° head has three scales calibrated to be used with the ISOM (International Standards of Measurement, STFR) system. Arm of the goniometers are available in 6", 8" and 12".