Finger Goniometer, Plastic
SKU: OC-060056
Special pricing for healthcare professionals — sign in to view.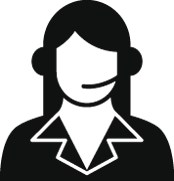 Get Expert Advice
For healthcare professionals only
Contact us >
Description
Plastic Finger Goniometers measure the range of motion (ROM) of finger joints, including small joints. Measured with only one hand by using your finger, moving the measurment head through 110° flexion and 40° hyper-extension in 5° increments and arm has 4" scale. Since you are only using one hand, the other hand is used to stabilize the patient during mesurement. Easy to read with white markings.