Certainty Plus Surface Disinfectant Wipes
$18.95 - $73.95
Special pricing for healthcare professionals — sign in to view.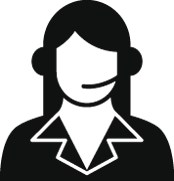 Get Expert Advice
For healthcare professionals only
Contact us >
Description
This product is approved by Health Canada to be used against Covid-19. Source.
---
Certainty Plus Disinfectant Wipes are disposable wipes pre-saturated with an alcohol and fragrance free quaternary disinfectant cleaner. They provide a quick and easy solution for disinfecting hard surfaces such as counter tops, electrotherapy, hydrocollators and workstations. Ideal for use in clinical and long term care settings along with retirement residences, gyms, salons, etc.
- OC-4601 includes 200 wipes in a plastic container
- OC-4601-P includes 200 wipes in a plastic pouch and can be used to refill a plastic container.
Made in Canada. Registered with Health Canada – DIN 02394677.
Active Ingredients
- N-alkyl dimethyl ethylbenzyl ammonium chlorides
- N-alkyl dimethyl benzyl ammonium chlorides
Kill claims – 1 min
- Campylobacter jejuni
- Staphylococcus aureus
- Klebsiella pneumoniae
- Listeria monocytogenes
- Escherichia coli
Kill claims – 5 min
- Human Coronavirus
- Escherichia coli
- Salmonella enterica
- Pseudomonas aeruginosa
- Staphylococcus aureus
- Streptococcus pyogenes
- Community Associated Methicillin
- Resistant Staphylococcus aureus
- CA-MRSA (Genotype USA400)
- Community Associated Methicillin
- Resistant Staphylococcus aureus
- CA-MRSA (Genotype USA300)
- CVancomycin resistant
- Enterococcus faecium (VRE)
- Methicillin resistant
- Staphylococcus aureus
- Vancomycin intermediate
- resistant Staphylococcus aureus
- HIV-1
- Influenza A2/Japan
- Influenza A and is expected to
- inactivate all other Influenza A
- type viruses including 2009 H1N1
- Herpes Simplex Virus 1
- Herpes Simplex Virus 2
Documents
Certainty Plus Disinfectant Wipes Bulliten (PDF)
Certainty Environmental Sustainability Brochure (PDF)