Twist-n-Bend Exercisers, 12"
$25.95
Special pricing for healthcare professionals — sign in to view.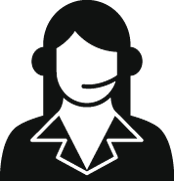 Get Expert Advice
For healthcare professionals only
Contact us >
Description
These flexible Twist-n-Bend Hand Exercisers are natural rubber bars with easy grip ridges that make the perfect exercise tool to help strengthen your forearm, wrist and hand. They can be bent and twisted to provide resistance that aids in the recovery process. Perfect for patients who have weak forearm muscles, and can be used in both clinic and home use setting. Contains Latex.
Length: 12" 
Diameter: 1.75" 
Benefits:
- Improve upper extremities 
- Decrease pain through bending, twisting or oscillating
- Improve grip
- Improve forearm strength
Resistance Guideline:
- Yellow: X-Light
- Red: Light
- Green: Medium
- Blue: Heavy
- Black: X-Heavy