Arthrodial Protractor - Large Joint Goniometer
SKU: OC-3016
Special pricing for healthcare professionals — sign in to view.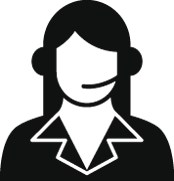 Get Expert Advice
For healthcare professionals only
Contact us >
Description
Arthrodial Protactor measures R.O.M. for all major articulations, including, cervical spine rotation, side flexion, extension, flexion. Bubble level assures measurement on the horizontal plane. Includes two 180° opposing scales in 5° increments.
How to measure:
- Place the focus of the goniometer at the pivot point of the joint to be measured
- Have the patient flex, extend, abduct, or rotate, and read the degree measurement as you would read a protractor
- Calculate the range of motion by noting the change in degrees from the starting position to the flexed position