Aquaflex® Ultrasound Gel Pads
SKU: OC-3320
Special pricing for healthcare professionals — sign in to view.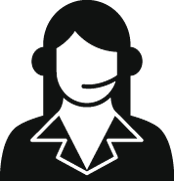 Get Expert Advice
For healthcare professionals only
Contact us >
Description
Aquaflex Ultrasound Gel Pads are flexible and disposable. They eliminates the risk of cross contamination in diagnostic and therapeutic ultrasound procedures. Aquaflex gel pads are the perfect solution for difficult imaging in shallow or sensitive areas. This pad provides a cushion to ease the pressure on sensitive areas. It's non-staining and hypoallergenic. 
Specifications
Size: 2cm x 9cm gel pad
Quantity: 6 pads per box
Safety Precautions
For sanitary reasons, please do not RE-USE ultrasound gel pad. It's designed for use for one patient and must be thrown out after use.
Storage
Ultrasound gel pad should be kept in a dry place at room temperature. Gel pad should never be frozen. If in the case the gel pad is frozen, allow gel pad to return to room temperature before use.
Expiry Date
Please take note of the expiry date and it's recommended to not use the ultrasound gel past the date indicated.
Please Note
Do not use gel pad on broken skin, irritated skin, or an open wound.