Aircast Cryo/Cuff - Cuff Only
$97.95 - $106.00
Special pricing for healthcare professionals — sign in to view.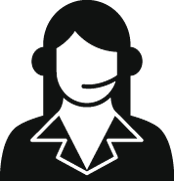 Get Expert Advice
For healthcare professionals only
Contact us >
Description
Aircast Cryo/Cuff combines focal compression with cold to provide optimal control of oedema, hemarthrosis, and pain. Each Cryo/Cuff is available separately, or in a Kit with the IC System. The Cryo/Cuff IC includes a pneumatic pump within the cooler lid and provides continuous cold by mixing chilled water within the cuff. It maintains pressure to prevent hemarthrosis by pulsating 30 seconds on/off and eliminates the need for manual water recycling.
Latex free.
MDALL 82120. The products listed on this page are for Cuffs only (Cryo system not included).
Knee
Leg circumference 6" above the patella
Small
10-19" (24-48cm)
Medium
18-23" (46-58cm)
Large
20-31" (51-79cm)
Shoulder
Chest circumference
Medium
32-48" (81-122cm)
X-Large
42-54" (107-137cm)
Ankle
1 size for adults
Hand
1 size for adults
Calf
1 size for adults
Back/Hip/Rib
1 size for adults