Acuball Pressure Point Ball
$19.95
Special pricing for healthcare professionals — sign in to view.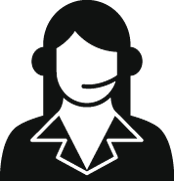 Get Expert Advice
For healthcare professionals only
Contact us >
Description
If you are experincing knots and tensions in areas of the body such as the neck and shoulders, this Acuball is just the solution for you. It is known for it's therapeutic effects for Central Nervous System (CNS) relaxation, such as stimulating blood flow in areas with tense ands stiff muscles. This Acuball is hypoallergenic and latex free. 
How to Use: Place in the microwave for 60 seconds and this creates 60 minutes of deep heat.
The Kit Includes:
- One regular or mini Acuball
- The book "Feel It? Heat It!" (190 pages)
- A 60-minute Teaching DVD
- An Easy Start Guide
Can be used on most areas of the body: 
- Neck and Back
- Glutes
- Shoulders
- Quadriceps and Hamstrings